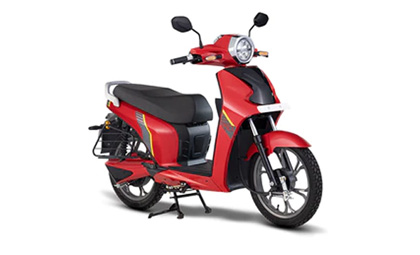 INTRODUCTION
BGAUSS D15 is a high performance, stylish electric scooter that makes a perfect travel companion and provides extra comfort, maneuverability, ample leg space and comfortable seating for long-distance riding. BGAUSS D15 is available in 5-colour options. This scooter is different from others scooters in many ways like strength, durability, comfort, convenience, safety and intelligence. BGAUSS D15 makes you forget that it is just a scooter with its intelligence and safe.
Ratings
0%

Performance

0%

Features

0%

Handling

0%

Comfort

0%

Build Quality

0%

Styling

0%

Value for Money

0%

Total
Price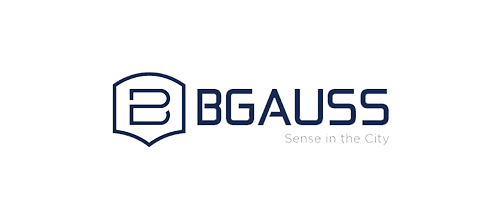 SPECIAL FEATURES
2
STYLISH FULL METAL BODY
4
IP67 WATERPROOF BATTERY
11
ANTI-THEFT ALARM SYSTEM
12
SMART SIDE STAND SENSOR
BGAUSS D15 OVERVIEW
The BGAUSS D15 is a made in India scooter. This scooter is different from the rest of the scooters. Its strength, durability, comfort, convenience, safety and intelligence are different from the rest of the scooters available on the market. The BGAUSS D15 gets a 3100Watt high-efficiency PMSM hub motor. It comes with a modern and light Lithium-Ion battery with a power of 3.2KWH. On a full charge, it gives a range of 115km. Its top speed is 60kmph.
The BGAUSS D15 is truly designed for Indian roads. The saddle height of 765mm is suitable for the average height of an Indian consumer. The alloy wheels used are strong, lightweight, and big, which gives you a better grip and performance. A 3-step adjustable double hydraulic spring shock absorbers and suspension provide customised comfort throughout the ride.
The other features include a stylish metal body, robust frame, all weatherproof design, extraordinary vehicle life-span and IP67 waterproof battery. The safety features of the BGAUSS D15 include Rollover Sensor, Smart Side Stand Sensor, limp home, anti-theft alarm system and ultimate battery safety that makes this scooter unique from others.
Lastly, the intelligence of this scooter is another level with a Distance to Empty feature, convenient reverse mode, self-check feature and CBS braking system. The BGAUSS D15 is available in 5-colour options- Matte Black & Silver, Alpine Green, Pearl White, Racing Red and Glistening Blue. The weight of this scooter is 150kg.
BGAUSS D15 VERDICT
PROS
Long riding range
Subtle ride quality
Value for money as per the segment
Iconic moped-fetched design
CONS
No disc brakes
Poor service reach
About Bgauss BIKES
BGauss is a subsidiary of the RR group a renowned conglomerate with rich expertise in the electric solutions. The RR group consists of a total of 6 mini-companies which handles various sections of electrical products. The mission of the company is to manufacture affordable and stylish products for urban and developing areas. The company aims to bring products that are meant to deliver low maintenance, greater power, low running cost and quick charging to make life easier and cost-saving.
BGauss D15 USER REVIEWS
1 out of 5 stars (based on 1 review)
Weak, less safe, overpriced low pickup less performance scooter (compared to other 1.1 Lakhs+ priced mainstream EV scooters)
D15 pro is a Weak scooter! Less safe Overpriced scooter with Low range, low pickup and lacks even navigation display!! :
1)D15 pro lags more than double time (i.e 7 seconds) to just reach 40km speed (from 0), While many scooters priced over 1Lakh+ cost take around 3 seconds, so D15 is 200% slower to pickup even 40kmph speed compared to mainstream electric scotters priced over a Lakh!
How can such slow D15Pro scooter be priced 1.15 lakh is beyond us.
2) Disc brakes reduce braking-distance and gives us safety to prevent collision, even some old 100cc scooters have Disc brakes, but this D15 Pro comes with Drum brakes!! making it lack driving safety
3) For 1.1 lakhs 'Simple energy One' scooter has Navigation display in scooter, 1.22 lakhs price for Okhi90 scooter, but this D15pro priced at 1.15 lakshs does not even have a color display/ navigation display when compared
4) For 1.1 lakhs simple energy range is about 220+kms, Okhi90 scooter range is about 160kms for 1.22 lakhs, But this D15 pro even at 1.15 lakhs claims just 115Kms range!
5) Mainstream EV scooters priced over 1Lakh price have Navigations Lcd color display, but this scooter does not
Thus this is a weak, very slow, unsafe(drum brakes), Less range, less feature (Lacks even Navigation/color display) scooter priced disproportionally high.
6) A 100cc petrol scooter is not called a high-speed scooter, this D15pro which is weaker than a 100cc claims high-performance high-speed scooter! That is misleading in all accounts!
its range is weaker than mainstream scooters price over 1.1lakhs, its pickup is weak, its top speed is less at 60Kmph as well.
It is beyond us how Bgauss even claims this weak (than even some old 100cc scooters) laggy scooter as big upgrade in ads taking buyers for a ride!
This D15pro appears like downgrade amongst mainstream electric scooters priced over a lakh.
All information/comparison is referred from publicly available sources to provide information and help buyers in selection with clarity
© 2022 Bikeleague All Rights Reserved