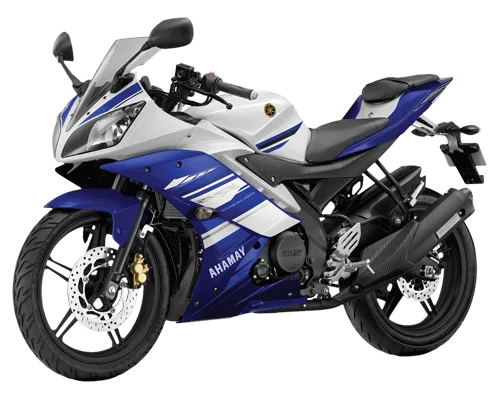 INTRODUCTION
Have you ever had a dream of being a track rookie and do you want to bring this dream to reality ?, Then no need to think further than opting for the recently reworked Yamaha YZF R15 V 2.0. This bike is entirely new considering the technical side and features compared to its predecessor. As the earlier bike R15 V1.0 was slightly becoming outdated due to fiercely competitive market, so they decided to upgrade it and resulted in an almost new model.
Ratings
90%

Performance

15%

Features

50%

Handling

26%

Comfort

18%

Build Quality

57%

Styling

46%

Value for Money

85%

Total
Price
KEY SPECIFICATIONS








TORQUE
41.3N.m @ 4,000rpm


FUEL SYSTEM
Fuel Injection


TANK CAPACITY
13.5 liters


REAR SUSPENSION
Twin gas charged


Full Specifications
Videos
TEST RIDE & REVIEW
BRIEF INTRODUCTION
Yamaha YZ-F R15 V 1.0 has earned a reputation and a place among the die hard cornering motorcyclists and as the time passby the motorcycle was losing sheen in all terms and so it requires a complete overhaul. This model single handedly saved the Yamaha Motor India from the verge of extinction in India. Company knows this so well and decided to bring serious changes and the end result is the new Yamaha YZ-F R15 V 2.0.
LETS TALK ABOUT EXTERIOR
The main chink in YZ-F R15 V 1.0's armor has been the skeletal looks and doesnot have that muscular feel and appeal. First the skinny tyres were replaced with set of upsized tyres having more traction and grip. Fairing design now boast more aerodynamic efficiency and cosmetic changes. Sporty rear seat, new tail section are the other major noticeable changes. The quality of switches, plastics and paint quality feels robust enough to last and are exemplary
WHAT ABOUT THE CORE – CHASSIS ?
The Yamaha's famed deltabox frame has worked wonders for YZF-R15 V2.0. It has a structure that has got sufficient strength and proves to be a superb frame for improving both handling and ride quality. The all-new longer aluminum swingarm has contributed alot by reducing the weight and improving the rigidity of the chassis. The front suspension does have stiff nature and features regular telescopic ones, and the rear is installed with more advanced monocross suspension, i.e. the linked type monocross. It provides adequate comfort during normal, extreme riding and in demanding conditions like in racing tracks.
ERGONOMICS – HANDLING
The straight-line stability is purely amazing and enthralling even above 100+ speeds. Longer wheelbase does improve confidence and aids in slightly less flickability as planted through the curves compared to its predecessor.
The MRF tyres do stick onto the tarmac like a chewing gum and provide adequate grip and traction. The front and rear comes with wide radial tyres, which prevent excess distortion of the tyre's shape when hitting uneven roads.
Comfort – Braking Duties
The R15 V2.0 is very aggressive in its seating posture. The seating posture is more inclined forward resulting in more transfer of weight to the front section. It's great for riding in the racetrack but no so comfortable for long hauls. We can feel the weight on our wrists under braking.
Pillion seat is aggressively pointed to have a sportier feel. However, with the absence of grab rails, it is not the great place for a pillion to hang out. The split seats are not that comfy and are a bit hard. As on day to day basis these are cons but on a sporty aspect, they are strictly ok.
The 240mm diameter front disc and the 220mm diameter rear disc combined together is so good that if you brake hard from three-digit speeds, it doesn't twitch or slide and stop dead in its tracks. The power to weight ratio figure of 125PS/ton is less than its predecessor as version 2.0 weighs 136kgs.
A look inside the Engine
The cylinder (daisil) is made of aluminum alloy instead of steel, which has excellent heat dissipation and uses lighter pistons (forged) which has good durability at high temperatures. Roller rocker arms are deployed in order to reduce horsepower loss. This engine has a single-axis balancer, which reduces engine vibration, which in turn reduces vibration felt by the riders at the front and rear of the seat, the handlebars and the footrest.
The Version 2.0 comes with a reworked open loop engine control unit that improves the pickup and fuel economy as claimed by the outfit. The great feature about the R15 V2.0 is it uses fuel injection (Fi) instead of the carburetor. The merits are increase in power, cleaner exhaust emissions, better fuel economy.
Transmission – Gearbox
The R15 V2.0 comes with a 6-speed gearbox with the universal 1-down 5-up pattern. Gear shifts have been impeccable as ever and the six-speed box shifts positively and cleanly.
Engine Performance – Power & Torque
Powered by a liquid cooled 149.8cc engine, the Yamaha R15 V2.0 has a max power of 17PS at 8500rpm and a maximum torque of 15Nm at 7500rpm. The engine features 4 valves, which increase intake and exhaust efficiency resulting in steadier low-speed performance and a better acceleration feeling.
Engine Behavior
The power delivery is more linear across the entire RPM range compared to R15 V1.0. Therefore it has better rideability in congested city traffic conditions. Previous R15 has most of the power at the top end making it less enjoyable to ride in low speeds. Now it doesn't need to be wound all the way to the red line to get going. While on race track, it makes enough power to let you play with the throttle without fear at any rpm. Engine is always in favor of revving more and more. 100 km/h mark was passed in 13.6s and 0-60km/h in mere 4.8s.
VERDICT
Yamaha R15 is a gold standard for it's magnificent handling capabilities and stability and it has got even better. This motorcycle is always a step ahead of others wait a minute. No it's not . Two factors have let down this motorcycle and they are the pricing and comfort. This one is not recommended for long rides and for pillion it is always very tiring out there. Else this is a fantabulous motorcycle and a main catalyst for Yamaha's sales in India.
PROS
Liquid cooling,fuel injection
Rev friendly engine
Good power to weight ratio
Excellent for a track rookie
Linked mono suspension
Excellent build quality
Awesome handling and stability
CONS
Liquid cooling,fuel injection
Rev friendly engine
Good power to weight ratio
Excellent for a track rookie
Linked mono suspension
Excellent build quality
Awesome handling and stability
YAMAHA MODELS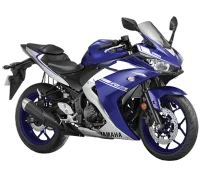 YZF R3
Price - RS 3,48,000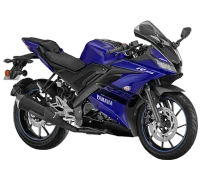 YZF R15 V3.0
Price - RS 1,25,000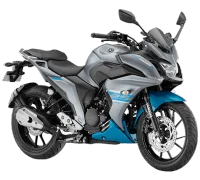 FAZER 25
Price - RS 1,29,335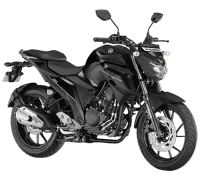 FZ 25
Price - RS 1,19,335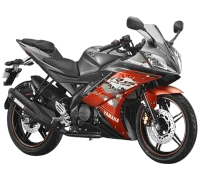 YZF R15 V2.0
Price - RS 1,18,838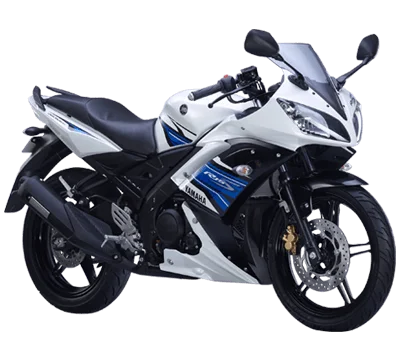 YZF R15 S
Price - RS 1,15,746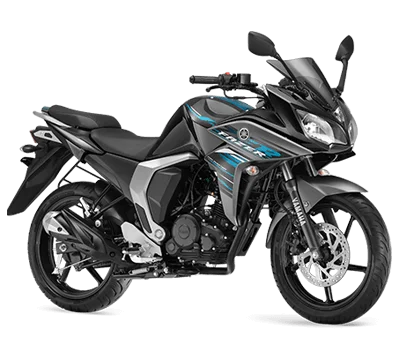 FAZER Fi
Price - RS 88,143

FZS Fi
Price - RS 86,042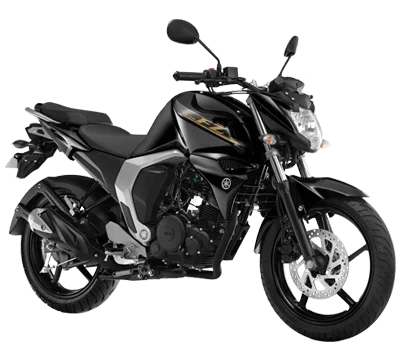 FZ Fi
Price - RS 81,040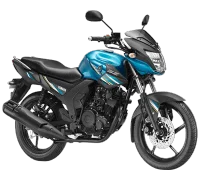 SZ RR V2.0
Price - RS 67,803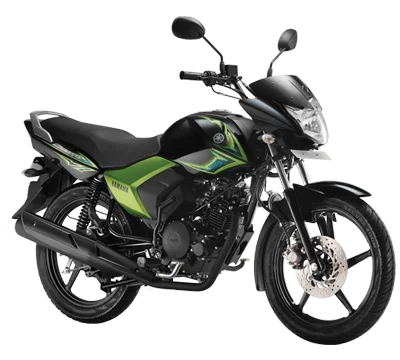 SALUTO 125
Price - RS 56,364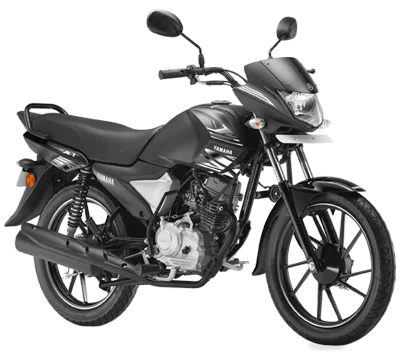 SALUTO RX
Price - RS 47,721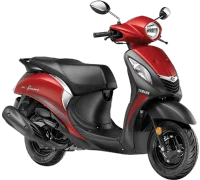 FASCINO
Price - RS 54,593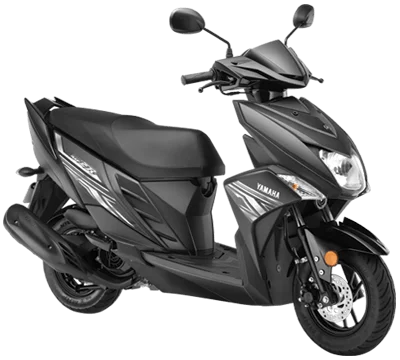 RAY ZR
Price - RS 55,898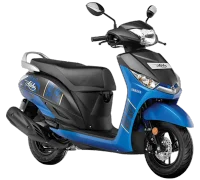 ALPHA
Price - RS 54,930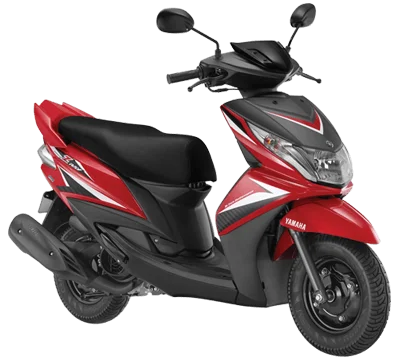 RAY Z
Price - RS 50,817
COMPETITORS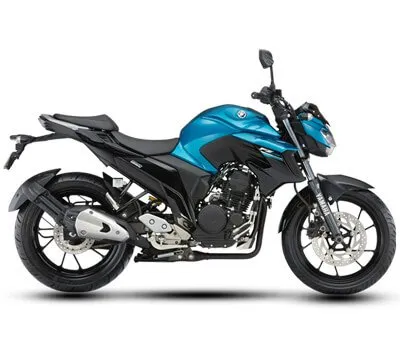 Lorem Ipsum
Price - RS 51,000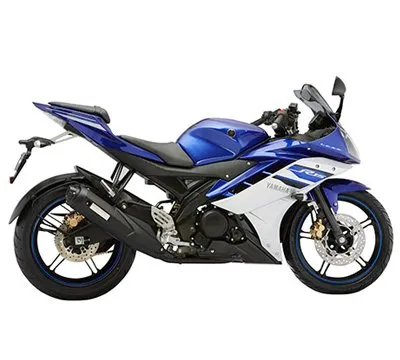 Lorem Ipsum
Price - RS 51,000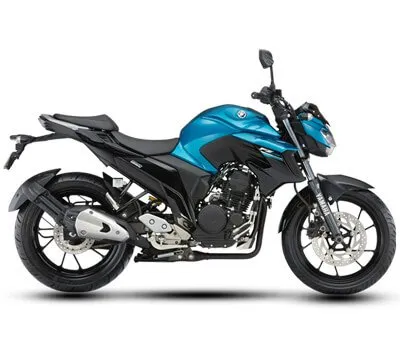 Lorem Ipsum
Price - RS 51,000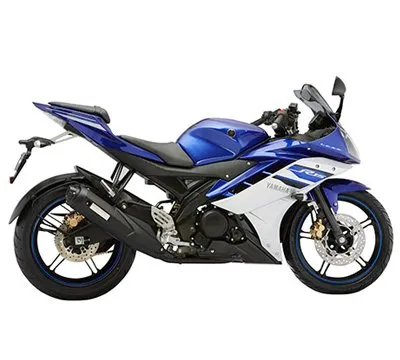 Lorem Ipsum
Price - RS 51,000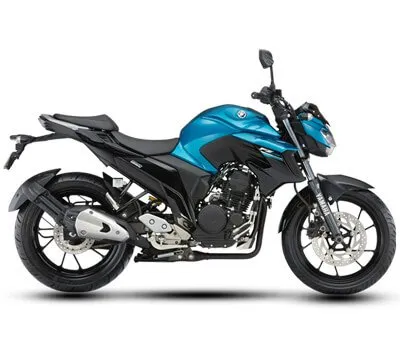 Lorem Ipsum
Price - RS 51,000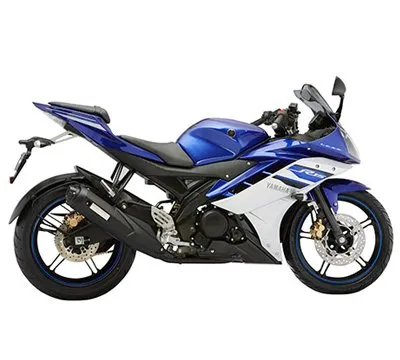 Lorem Ipsum
Price - RS 51,000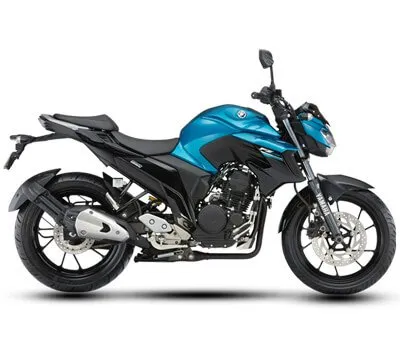 Lorem Ipsum
Price - RS 51,000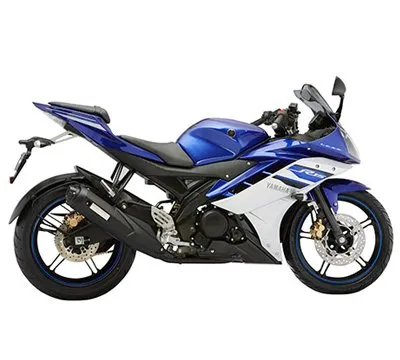 Lorem Ipsum
Price - RS 51,000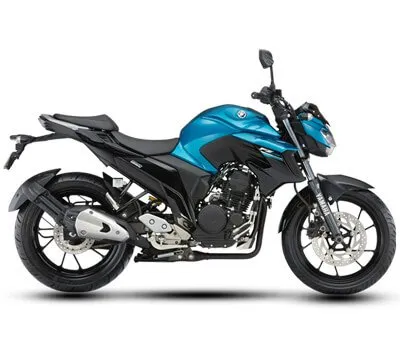 Lorem Ipsum
Price - RS 51,000