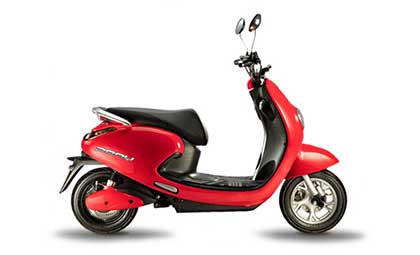 INTRODUCTION
Evolet Pony Classic is an entry-level e-scooter in the company's portfolio with a 48V/25 Ah Li-ion battery. This one features a waterproof BLDC motor capable of producing 250 watts of power. In the Pony series, Pony Classic is the premium version among the two – Classic and EZ. It is a lightweight and easy-to-manage electric scooter which does not require a driving licence or registration to ride. Ergonomic seats, speedometer, LED lights, E-ABS, aluminium alloy wheels, and BLDC motor are some of the noteworthy features.
Ratings
0%

Performance

0%

Features

0%

Handling

0%

Comfort

0%

Build Quality

0%

Styling

0%

Value for Money

0%

Total
Price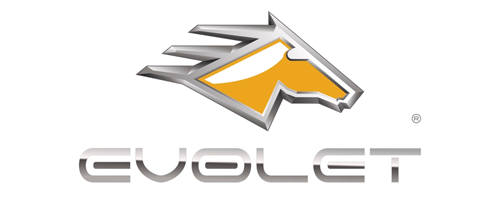 SPECIAL FEATURES
6
MOBILE APP CONNECTIVITY
EVOLET PONY CLASSIC OVERVIEW
The Evolet Pony is an electric scooter manufactured by Evolet India, an electric vehicle manufacturer, part of Risala Electric Motors Private Limited. This Classic variant comes with an engine putting out and of max power and max torque, respectively. Evolet Pony Classic is available in 5 colours- Red, White, Black, Blue and Silver. The Pony targets riders like school or college goers looking for a lightweight and easy-to-manage electric scooter.
It does not require a driving licence or registration to ride. The ICAT-certified e-scooter 'Pony' features a waterproof BLDC motor that produces 250 watts of power. The Pony has a range of 80-90kms and is a low-speed scooter. The Pony Classic comes with a 48V/25 Ah lithium-ion battery, which takes 3-4 hours for charging. These are stylish headlights made for focus and low battery consumption. The stylish Digital speedometer is designed to give you details of various functions of the vehicle.
The Electronic-assisted braking system assures you the safest ride on the road. The Front – Hydraulic Telescopic Rear – Double shocker with dual tube technology suspension gives you extra comfort while riding this vehicle. It has a quick-response system which decelerates in a short time. The front and rear are tubeless tyres fitted in a stylish Aluminium Alloy wheel.
Evolet Polo Classic offers a three-year warranty on the battery and eighteen months warranty on the motor. It is a lightweight vehicle with a mass of 76kg and a loading capacity of 150kg. The company also provides a Black coloured floor mat and integrated mobile app connectivity. Pony Classic also provides a safe parking option.
EVOLET PONY CLASSIC VERDICT
PROS
Mobile app integration
Compact electric scooter
Weighs just 82kgs
CONS
Top speed of 25km/h
Charging time is high
Range of just 65kms
About EVOLET Bikes
Rissala Electric Motors Private Limited (REM) is an electric mobility start-up launched the Evolet brand of electric scooters, motorcycles and quad bikes in India in September 2019 at NCR. The company's entry-level products include the Evolet Polo Pony, Polo and Derby electric scooters. Each model is available in two variants each, with different types of batteries, either with valve-regulated lead-acid or lithium-ion, with the entry-level models equipped with lead-acid batteries. All the Evolet electric scooters come equipped with brushless DC motors.
Evolet Pony Classic USER REVIEWS
0 out of 5 stars (based on 0 reviews)
There are no reviews yet. Be the first one to write one.
© 2022 Bikeleague All Rights Reserved