INTRODUCTION
The Joy E-Bike Wolf is designed for everyday commute so the features include ensuring a comfortable ride. This lightweight scooter is perfect for everyone without a doubt. The Joy E-Bike Wolf has features that no other e-scooter possesses. The features include extra leg, huge boot space, reverse assist, controller, battery level indicator and remote lock. The riding range of this e-scooter is 65km/charge.
Ratings
0%

Performance

0%

Features

0%

Handling

0%

Comfort

0%

Build Quality

0%

Styling

0%

Value for Money

0%

Total
Price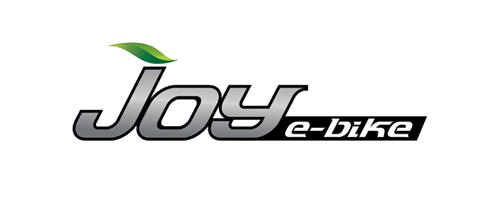 SPECIAL FEATURES
9
BATTERY LEVEL INDICATOR
JOY E-BIKE WOLF OVERVIEW
The Joy E-Bike Wolf gets a 250W BLDC waterproof motor that is very efficient and has a prolonged life. This scooter gets a 60V/24AH battery that takes 3 to 3.5hours to charge. The top speed of this e-scooter is 25km. This scooter gives a riding range of 65km/charge. The top-speed does not exceed 25km, so one can start taking your vehicle out without a license and registration.
This scooter has a 60V input and output voltage range controller that helps to supply extra power to the motor when required. The Joy E-Bike Wolf goes with disc brakes at both the ends and the suspension convoys through hydraulic suspension. This hydraulic suspension is very responsive and reacts very quickly. Also, it offers a firmer ride and gives a better riding experience.
The Joy E-Bike Wolf is a super-smart scooter that will never let you down. It comes with a battery level indicator that helps you keep track of the battery level and recharge it as and when required. Another fascinating feature of this scooter is the remote locking system which makes it a more super-efficient scooter in the market. So, only one click is enough to lock and unlock your scooter.
The light weightiness of the alloy wheels always keeps you on track while you ride at top-notch. These wheels enhance performance and also improve vehicle handling. The Joy E-Bike Wolf is available at a starting price of Rs. 75,000 /- in India. It is available only in one colour option-Red. The loading weight of this scooter is 140Kg.
JOY E-BIKE WOLF VERDICT
PROS
Ample of features
Decent charging hours
CONS
Only one colour option is available
Limited top speed
Joy E-Bike Wolf USER REVIEWS
0 out of 5 stars (based on 0 reviews)
There are no reviews yet. Be the first one to write one.
© 2022 Bikeleague All Rights Reserved