INTRODUCTION
The Vespa Racing Sixties 125cc guarantees Classic sportiness. It is the younger version of Vespa Racing Sixties 150cc. It gives the new-age experience of the old-school café racer model with the racing stripes and decals taking you back in time, making you feel the retro mode. The scooter gets a 125cc powerful engine with a racing spirit in it. Come, let's look into its specifications for more interesting details.
Ratings
0%

Performance

0%

Features

0%

Handling

0%

Comfort

0%

Build Quality

0%

Styling

0%

Value for Money

0%

Total
Price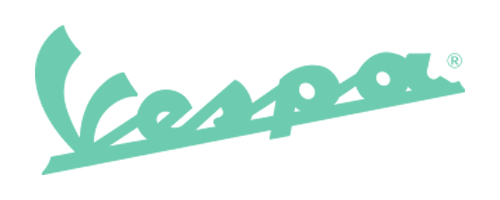 SPECIAL FEATURES
6
EXCLUSIVE SADDLE DESIGN
8
COMPLEMENTARY ACCESSORIES
VESPA RACING SIXTIES 125 Videos
VESPA RACING SIXTIES 125 OVERVIEW
The Vespa Racing Sixties 125cc symbolizes Piaggio's ownership of the premium scooters in India. It gives the rider a retro mode with racing spirit, with its racing stripes and decals. Also, it has stylish Golden Tyres and LED lights to adorn the variant with nostalgic sophistication with single-channel ABS. Vespa Racing Sixties 125cc is expensive but affordable according to its specifications and feel.
The scooter gets 125cc Engine Power 7.1 kW @ 7250 rpm and Torque 9.9Nm @ 6250 rpm, which produces a powerful displacement on acceleration and 3 Valve, Aluminum Cylinder Head, Overhead Cam and Roller Rocker Arm, MAP Sensing, and Variable Spark Timing Management. The Body construction of the scooter is a Monocoque Full-Steel Body construction with overall dimensions of (L x B)- 1770 x 690.
Along with Aircraft Derived single side arm front Suspension with Anti-Drive characteristics and Rear suspension with Dual-Effect Hydraulic Shock absorber. The fuel tank capacity is 7.4L, perfect for city rides, and the stability is from the Link spring mechanism between the engine. The frame provides balance by balancing mechanical trail and the stabilizing torque, which offers low-speed balance, accurate steering and high-speed stability.
In race competitions, in which speed and battles went hand in hand with the class and elegance of the vehicles and riders. The 60s were a legendary period in the history of racing and motoring. It has those elegant sports values that inspire the new Vespa special series, comprising the new Vespa "Racing Sixties". It is available only in one colour White Innocenza.
VESPA RACING SIXTIES 125 VERDICT
PROS
Easy to ride
Full metal body
Sporty feel
CONS
Expensive
Need a better brake feel
About VESPA
Vespa bikes (meaning wasp) is an Italian brand of scooter having 70+ years of rich legacy behind them. They officially entered the Indian arena through the Indian Auto Expo 2012 by none other than their manufacturers Piaggio. Vespa's history in India was much deeper as in 1960 they tied up with Bajaj and later with LML and continued till 1999. The great thing about the introduction of Vespa bike models in India is that customers are now having wider choice options and that too premium quality scooters to purchase. This one is all about class with rich history very much embedded in the design.
Vespa Racing Sixties 125 USER REVIEWS
0 out of 5 stars (based on 0 reviews)
There are no reviews yet. Be the first one to write one.