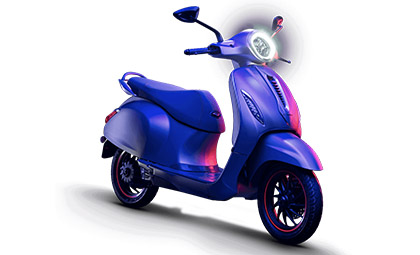 INTRODUCTION
The future is electrified with the Bajaj Chetak Premium, which has officially entered the electric segment by relaunching its first scooter back. The Bajaj Chetak, in the form of Bajaj Chetak Premium. The great thing about this electric variant is that it looks premium overall and has conventional non-electric scooter looks. This model has a front disc and rear drum with single-channel ABS. Let's take a look to learn more about it. So how much does the Bajaj Chetak Premium Price? Time to find out.
Ratings
90%

Performance

95%

Features

100%

Handling

95%

Comfort

95%

Build Quality

100%

Styling

90%

Value for Money

95%

Total
Price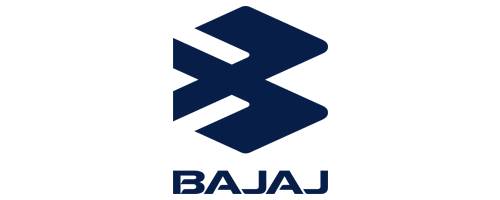 Price (Ex-showroom) - 1,63,748
SPECIAL FEATURES
5
EYE-CATCHING LED HEADLAMP
BAJAJ CHETAK PREMIUM OVERVIEW & PRICE
Bajaj Chetak Premium is an electric scooter available in India. It generates 3800 W power from its motor. Before Bajaj Auto became famous for its modern range of motorcycles, it was principally known for its two-wheeler scooter, the Bajaj Chetak. As the name suggests, the scooter harks back to its roots by taking design cues from the iconic Chetak and giving it a contemporary and fresh look.
Over the past few years, the Pune-based two-wheeler giant has stopped manufacturing scooters. Since then, it has been working on a new electric scooter offering. It has finally launched the Chetak in an electric avatar.
Regarding the powertrain, the Bajaj Chetak has an electric motor that draws its power from a 3kWh IP67-rated lithium-ion battery. The power rating of its engine is 4kW (peak) and 3.8kW (continuous) with 16Nm of peak torque. The powertrain comes with two drive modes — Sport and Eco, which return a range of 95km and 85km, respectively.
Bajaj claims the battery will last about 70,000km before a replacement is needed. Besides that, Bajaj has equipped the e-scooter with several innovative features like a reverse assist mode, regenerative braking, and an onboard Intelligent Battery Management System (IBMS) to control charge and discharge seamlessly. The main difference between Urban and Premium is the front Disc is available in Premium.
The Bajaj Chetak Urban comes in two colors Cyber White and Citrus Rush. It competes with e-scooter rivals like the Ather 450 and the Okinawa i-Praise. The current ex-showroom Bajaj Chetak Premium price is ₹ 1,63,748.
BAJAJ CHETAK PREMIUM VERDICT
PROS
Has a decent riding range
Gets reverse gear
Instrument cluster looks futuristic
CONS
Priced a bit high
Bajaj isn't setting up its own charging points
About BAJAJ BIKES
Bajaj a prominent player in the Indian motorcycle market, has solidified its position as a leading manufacturer of motorcycles, earning accolades both domestically and internationally. The brand has showcased a remarkable journey, beginning with the production of Chetak scooters in 1945 and subsequently transitioning to a focus on motorcycles in 1986, thus setting the stage for its rapid ascent in the industry.
A notable aspect of Bajaj's trajectory is its strategic partnerships with renowned global motorcycle giants. Its collaboration with Kawasaki in 1984 and KTM in 2007 significantly bolstered its technological prowess and product portfolio, enabling the company to offer an eclectic mix of motorcycles that cater to various segments of riders. While the collaboration with Kawasaki concluded in 2017, the technological advancements and expertise gained during these partnerships continue to underpin Bajaj's robust product offerings and innovative designs.
Bajaj's motorcycles are revered for their diverse range, encompassing high-performance sports bikes tailored for speed enthusiasts, as well as efficient and reliable commuter models designed for everyday use. This diverse product lineup has enabled Bajaj to cater to a wide spectrum of riders, solidifying its position as a brand that resonates with motorcycle enthusiasts both in India and across the globe.
Emphasizing technological innovation and sustainable practices, Bajaj has incorporated cutting-edge technologies into its motorcycles, ensuring a balance between power, performance, and environmental consciousness. This commitment to eco-friendly design and engineering underscores Bajaj's dedication to responsible manufacturing and its contribution to the global drive for a more sustainable future in the motorcycle industry. With a rich legacy of successful collaborations, technological advancements, and an unwavering commitment to excellence, Bajaj has firmly established itself as a brand of choice for motorcycle enthusiasts, not only in India but also in over 70 countries worldwide.
Bajaj Chetak Premium USER REVIEWS
0.0 out of 5 stars (based on 0 reviews)
There are no reviews yet. Be the first one to write one.