INTRODUCTION
Honda CBR 650R is an urban monster with a brilliant new neo sports cafe design. This one has trucks loads of performance in its kitty and boy what about its styling? It's sheer craftsmanship and nothing else. This one also encompasses state of the art ultra modern features and for sure every discerning rider loves to have ridden on this one.
Ratings
0%

Performance

0%

Features

0%

Handling

0%

Comfort

0%

Build Quality

0%

Styling

0%

Value for Money

0%

Total
Price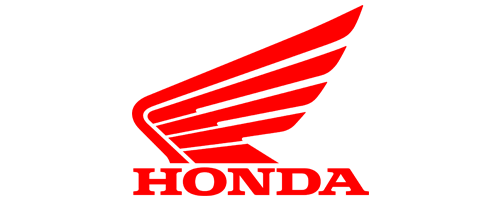 HONDA CBR 650R Videos
HONDA CBR 650R OVERVIEW
The Honda CBR 650R is a fresh motorcycle from the house of Honda. This motorcycle was initially introduced by the name of CBR 650F, which was basically a middle weight Sports Tourer machine.
This motorcycle came with a 648.72CC, liquid cooled 4 cylinder 16 valve 4-stroke DOHC engine which produced up to 85.28 BHP @11000 RPM and a peak torque of 60.5 Nm @8500 RPM. It had the same engine as the CBR 650R, but with a different set of tuning. But as the time passed this motorcycle started looking outdated and started lacking features as compared to it's competitors.
So, in 2019 Honda upgraded it's CBR 650F to CBR 650R, which was more spottier, aggressive, nimble and agile than before, also the tuning of the CBR 650R is on the aggressive side, this motorcycle now produces more horsepower and torque than the 'F' version. Also their has been a lots of changes on the ergonomics and body styling. Talking about the ergonomics, now the CBR 650R comes with more forward lean sitting position and the body styling is now totally inspired by the Honda's flagship model the Honda CBR 1000RR. And this bike is available in only 2 colour options, first being Matte Gunpowder Black Metallic and Grand Prix Red.
CBR 650R is now more track ready motorcycle. With the more aggressive ergonomics the Honda CBR 650R feels so much confidant while cornering and knee downs. Also the electronics has been upgraded and this motorcycle comes with a fully digital instrument cluster which is indeed very informative. Talking about the basic features the instrument cluster offers. It has got a speedometer, tachometer, fuel gauge, clock, two trip meters, engine temperature gauge, and lot more.
This is a bike from the one of the best manufacturer in the market, so their should not be any issue with the engine. But before buying one you should always take a test ride of the bike. The price starts around 7.7lakhs in India.
HONDA CBR 650R VERDICT
PROS
Reliable engine.
Runs on 91 octane which is easily available.
Very informative instrument cluster.
Handling is very confident.
One of the few motorcycles which gets 4-cylinder in this segment.
CONS
Comes with higher price tag than it's rivals.
Spottier Sitting position(depends from person to person)
HONDA CBR 650R USER REVIEWS
0 out of 5 stars (based on 0 reviews)
There are no reviews yet. Be the first one to write one.
© 2021 Bikeleague All Rights Reserved